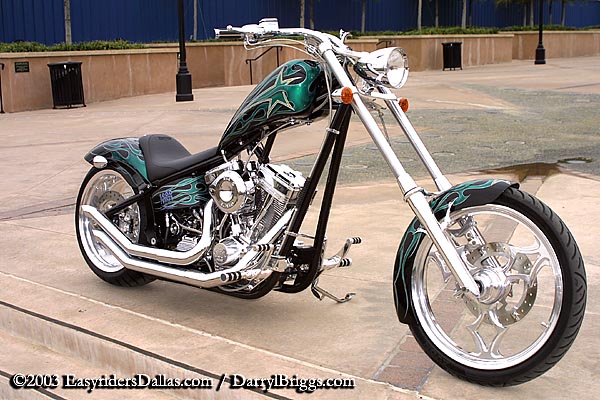 Close-ups of the BIG DOG Chopper given to Mike Modano by the Stars during a pre-game ceremony on February 16, 2003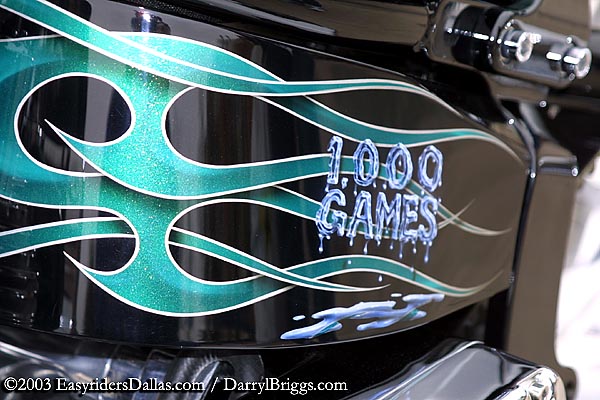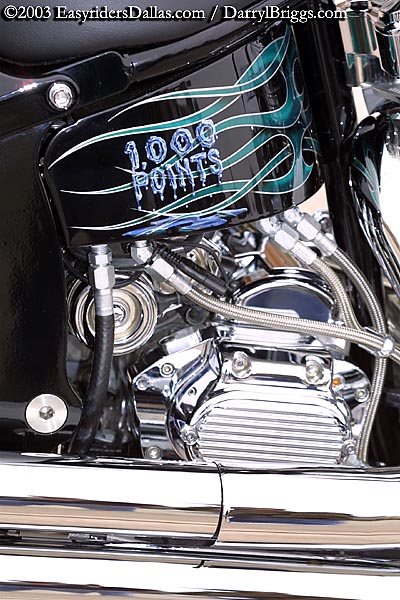 The above is a scan of an original drawing of Mike that I did that is also featured on MikeModano.com as well as here. To say I'm stoked about that is an extreme understatement.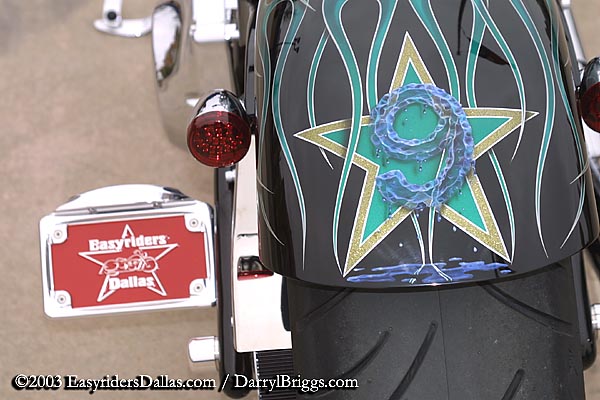 Images of the bike are courtesy of the Easy Riders of Dallas website...a link to them is on the Links page.