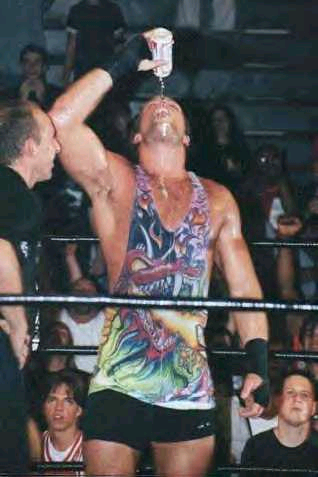 From the movie SUPERFIGHTS
Mocking Triple H at UNFORGIVEN
still from the music video for Breaking Point's "One of a Kind"
What would you do with a man this flexible? I have a few ideas!!!
The above pictures were sent to my by Amy...thanks a million for them. You totally ROCK!!!
The above picture is of Rob in his full costume as "The Claw" from the movie
BLACK MASK2: CITY OF MASKS.